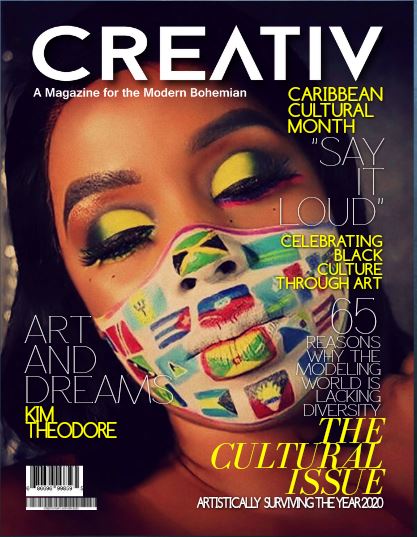 CREATIV MODERN BOHEMIAN MAGAZINE.  MAY -JUN 2020
Published on 28 May 2020 in "Fashion, Art", language — English. 100 pages.
Issue description:

ISSUE # 38 The Cultural Issue
Highlighting Caribbean and international artists such as Kim Theodore, Francesca Lalanne, Ana M. Casano .
Featuring photographers from all over the world.
Happy Caribbean American Month
​​Magazine description:
Magazine about empowerment, Art, fashion, creativity and boldness. We shine the light on unsung heroes and create a platform for the artist that deserves to be known
Never miss an update. Subscribe!
"Art is the lie that enables us to realize the truth." – Pablo Picasso