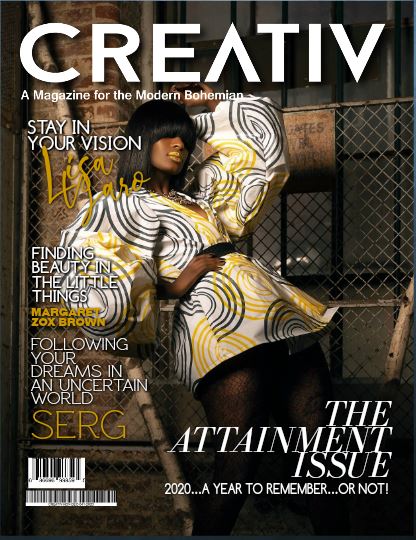 CREATIV MODERN BOHEMIAN MAGAZINE.
NOV -DEC 2020
Published on 27 November 2020 in "Fashion, Art", language — English. 124 pages.
Issue description:

ISSUE # 41 The Attainment Issue featuring celebrity singer songwriter Lisa Yaro. Who's who artist to know Serg Garkus, Photography editorials by Karl M. Lee and more.
The last issue of the year 2020. We survived and are ready for the new year.
​​Magazine description:
Magazine about empowerment, Art, fashion, creativity and boldness. We shine the light on unsung heroes and create a platform for the artist that deserves to be known
Never miss an update. Subscribe!
"Art is the lie that enables us to realize the truth." – Pablo Picasso